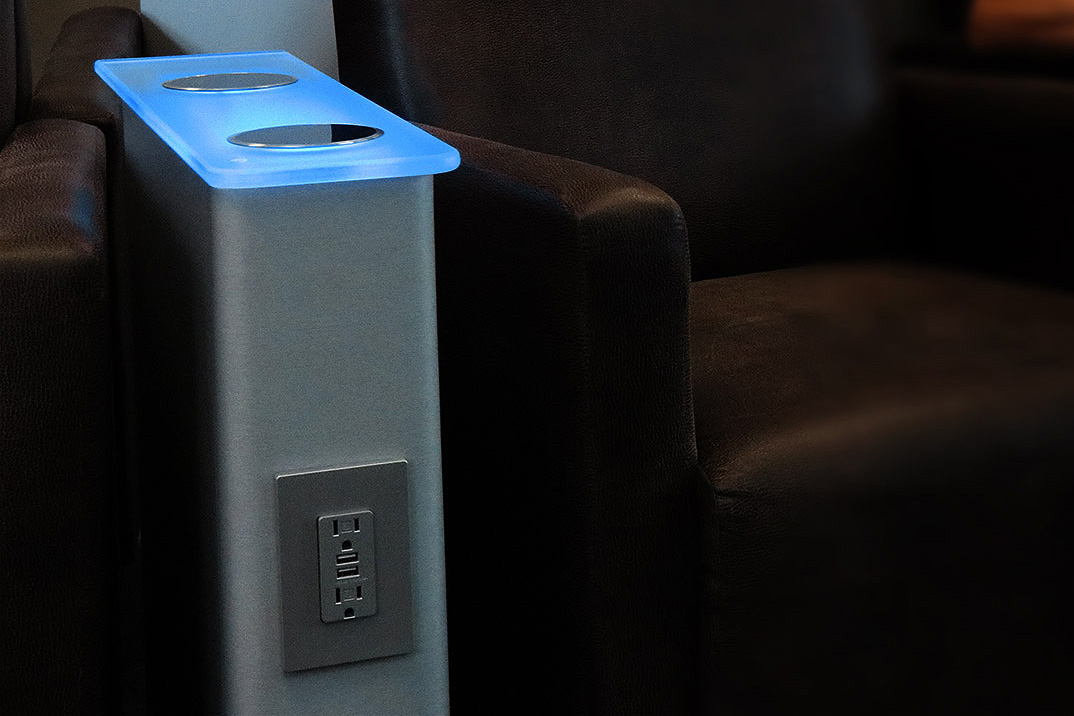 A state-of-the art charging station for your office
to empower customers of all ages. 
https://www.youtube.com/watch?v=dEIUa5pNPGA
The Juice Box comes equipped to handle charging for wireless and traditional devices, including phones, tablets and laptops.  Sleek. Affordable. Easy to use.
Order now
It's the little things that matter
Get Big Compliments by Adding The Juice Box to Your Office or Waiting Room.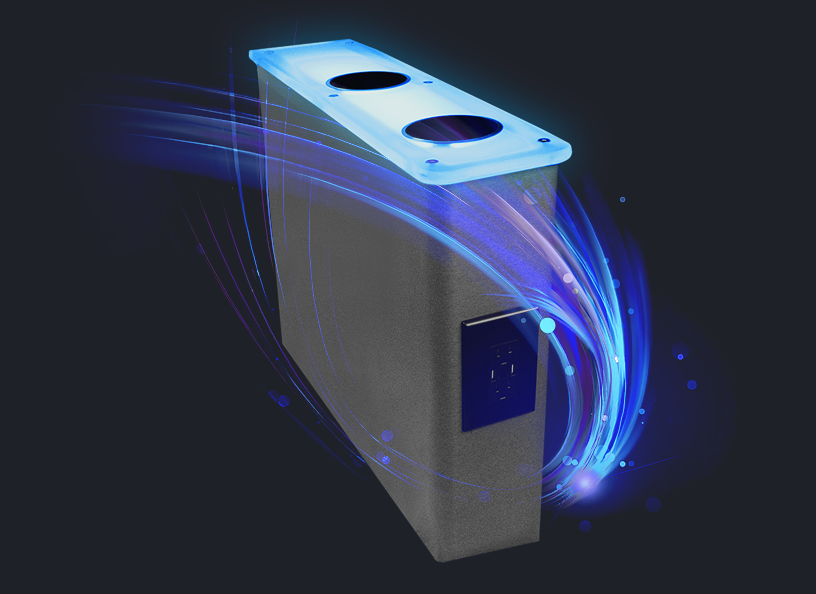 Also on the front are two 110V outlets.
On the front are two 3.6A USB ports
On the top are two 10W Wireless Fastchargers
The Juice Box is American-made and built by hand. There are two sizes of The Juice Box. The larger size is 5″ wide, 24″ deep, and 27.5″ tall (arm rest height). The smaller size is 5″ wide, 24″ deep, and 18.5″ tall (seat height).
Technical Specifics
The Insides
The Juice Box is built with two 10W wireless Fastchargers, two 3.6A USB ports, and two standard 110V outlets. It can simultaneously charge 6 devices.
Get Started
We use eco-friendly, compostable, custom packaging. We take great care to ensure your Juice Box arrives in pristine condition. We offer a variety of shipping options, including 2-day express service. 
We guarantee the craftsmanship of The Juice Box and offer a money-back guarantee for six months after your purchase if your Juice Box stops functioning for any reason.
See it in action
How waiting rooms across America are using The Juice Box
Order Today!
Don't miss out on the opportunity to get more juice in your life. All purchases include two, universal USB charging cords (Value of $40). Bulk order discounts of 10% available for a purchase of 5 or more Juice Boxes. Bulk order discount will be calculated at the time of purchase. #JuiceMe
Order Now
Testimonial
"I love my Juice Box charging station. It looks great and keeps my patients happy!"